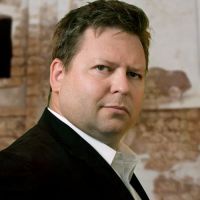 It doesn't matter if you are a large corporation or a grandmother with a computer full of family photos – we all need to have good backups.
I've had people contact me regarding photos of their wedding I took 8 years ago that they lost when a computer crashed. I've had clients crash accidentally delete important files, format hard drives, and lose laptops – all without a good backup of their data.
Having your computer backed up is simple and inexpensive, especially when you consider what your data is worth and how hard it would be to replace.
A lot of people use Carbonite because it's a well-known backup service with a generally good track record, but recently when I had trouble retrieving files from Carbonite I started looking into alternatives.
The problem with Carbonite happened while I was out of town and had to retrieve some older files for a client. To this day Carbonite can't explain what happened – but basically, I was able to log into my account but unable to see or download files. Matters were made worse when a technician at Carbonite tried to help and accidentally deleted all of my backed-up files. They claim they were able to recover the files after 48 hrs but I was never able to download the ones I needed. This defeats one of the main reasons to have a backup service in the first place.
At the time I had 2 different plans with Carbonite, a Safe Prime plan at $149.99 per year and a safe basic plan that was $71.99, so I was spending $220 a year for something I could not use. And of course, when I tried to cancel my account after 6 months they would offer no refund.
With Carbonite I had always noticed the interface was horribly slow, and it was just a real pain to view backed up files. When I first installed Carbonite it took almost a month for my first backup to finish. I also believe Carbonite did slow down the computer a bit while backing up even though they claim they don't. Carbonite does not back up external drives, and you need to manually back up any videos.
Unfortunately, I also found out the hard way Carbonite not only has horrible customer service, but their people really don't seem to know what they are doing – at least the 5 people I talked to over a period of 3 days.
So after some research, reading reviews, and asking around I settled on a new online backup company called Backblaze. The immediate bonus was that backblaze is only $50 per year per computer – and that's even for business use. It took less than half of the time to back up my whole computer that Carbonite took – and did not slow the computer down at all while backing up.
Several times now I have retrieved files while traveling and it is easy and quick. You choose the files you need and you get an email when they are ready to download. This usually happens within just a few minutes even for large files.
With Backblaze you can download a free restore of as many files as you need anywhere in the world. There is also an option to have a 128 GB flash drive ($99) FedExed to you, or an external drive up to 4 TB ($189). You can return the storage media and get your money back if you don't want to keep it as an archive.
Historically speaking, the easier backup is, the better chance it'll get done, and I can't think of anything simpler than Backblaze. I highly recommend it and only wish I had discovered it sooner.